How to use: Mix one full dropper in water and enjoy the delicious orange-pinapple flavor before bed.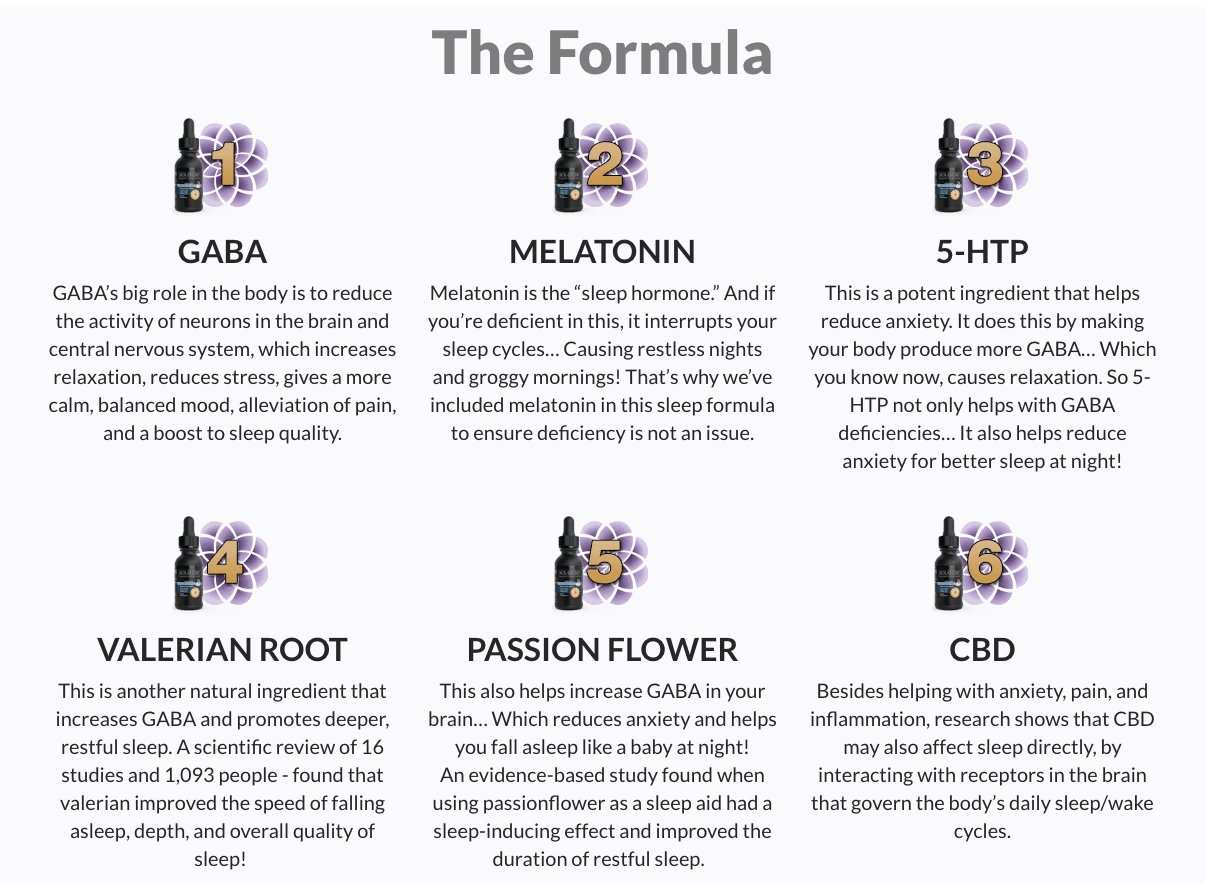 Free Sleep Well Solution Program With Every Purchase!
Oksana and I worked with 7 sleep experts (like Stanford Researchers, Aryuveda gurus and neurochemists)...
To put together a comprehensive program that shows you, in 6 simple steps, how to get better sleep at night.
Beyond supplementation, we want to make sure your sleep is completely optimized...
Normally, we sell this program for $197...
But because you took an important step to improve your sleep with our formula, we'd like to give you COMPLIMENTARY access to the Sleep Well Solution Program!
Our new sleep formula liposomal technology has clinical studies!

RESULTS ARE UNDENIABLE
Not only does our patent-pending process produce more effective bioavailability of hemp actives compared to smoking or eating edibles, but we thoroughly out-perform other knock-off, so-called liposomal "nano" products rushing to market lately. For example, in a clinical study, CellG8® delivery was 17x better absorbed than traditional edibles.
This is a new era in consuming hemp actives.